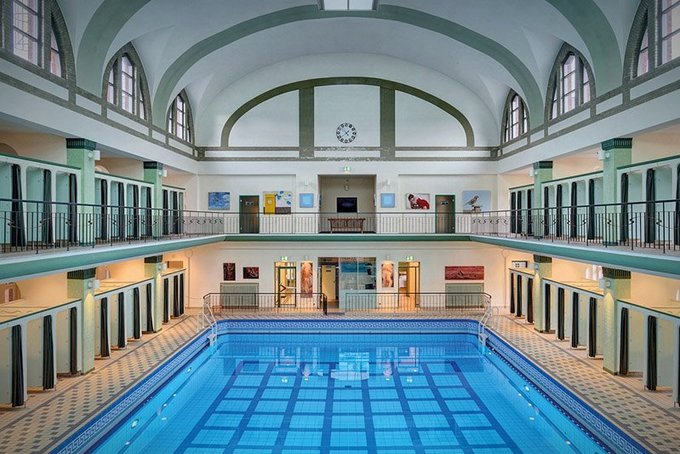 Münster Therme, Düsseldorf
www.baeder-duesseldorf.de/baeder/hallenbaeder/muenster-therme/
Münsterstraße 13
40477 Düsseldorf
Germany
Something that we take for granted almost everywhere today was still a rarity at the beginning of the 19th century: your own bathroom. Population growth and endeavours to improve urban hygiene led to the establishment of public baths, where burghers and workers, men and women could use this public hygiene facility at different allocated times. While the first buildings were simple functional structures, a representative architectural style developed at the height of the Art Nouveau movement, which influenced the subsequent period. This was also when the Münster Therme (formerly known as the Münsterbad) was built – between 1900 and 1902, according to plans drawn up by architect Richard Genschmer. In addition to the central swimming pool, the bathhouse also offered bathtubs and showers, as well as medicinal and steam baths.
Image source: ©Bädergesellschaft Düsseldorf mbH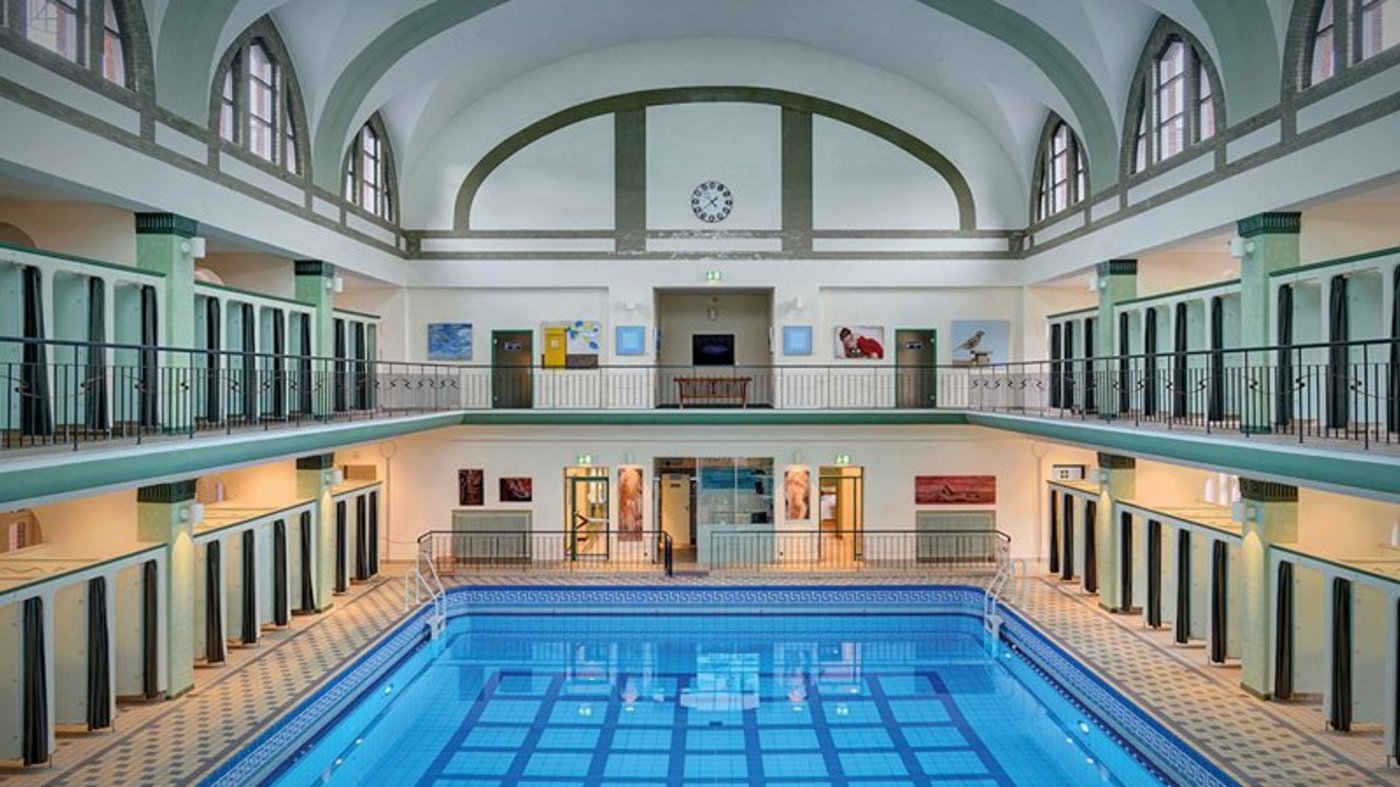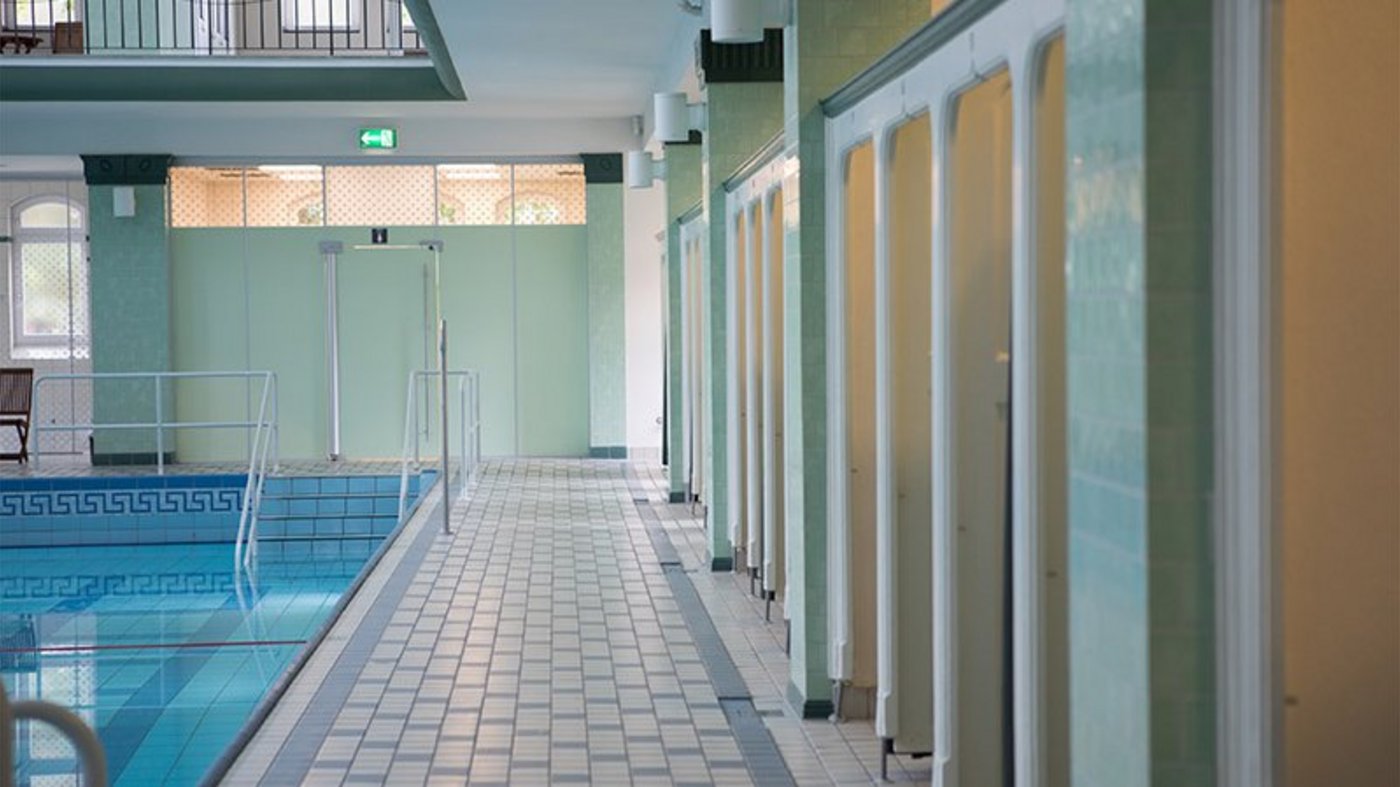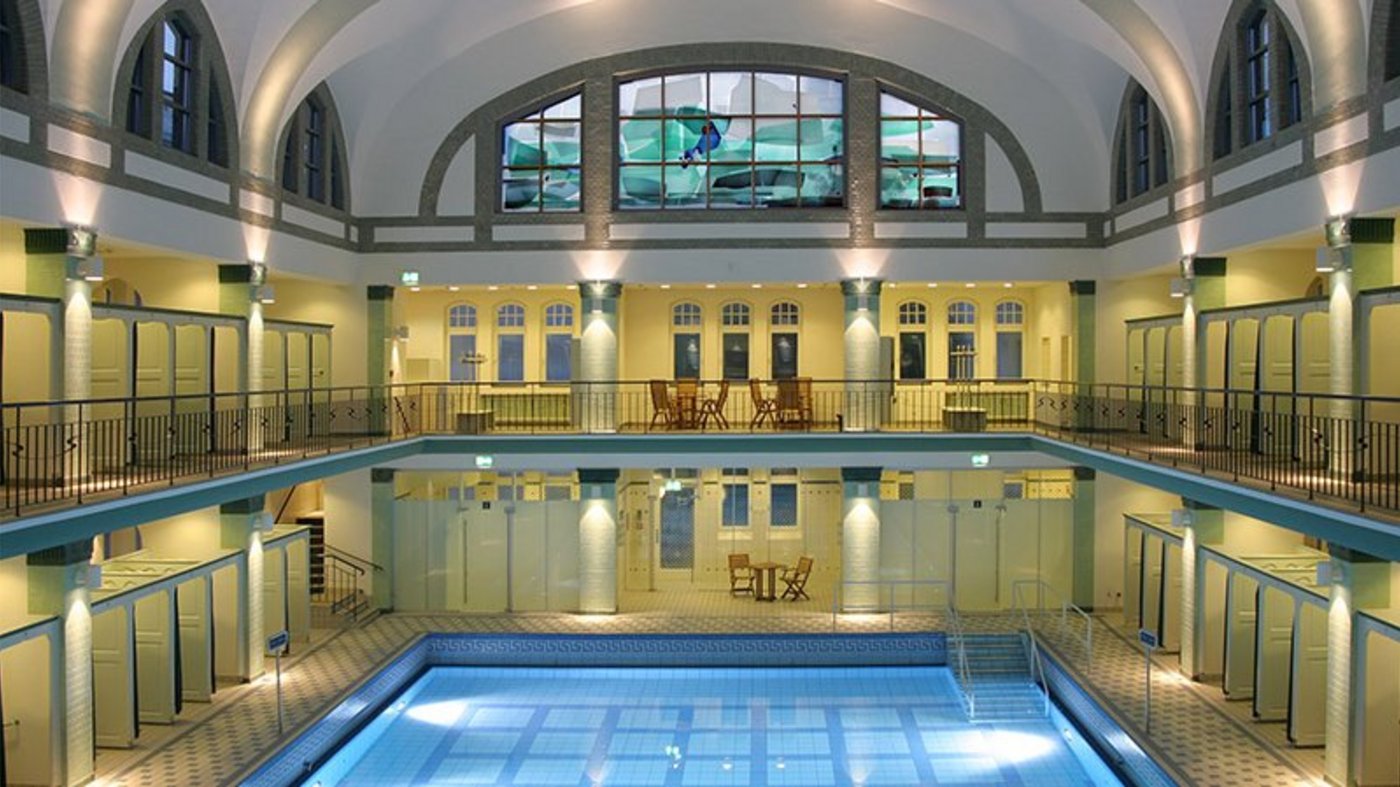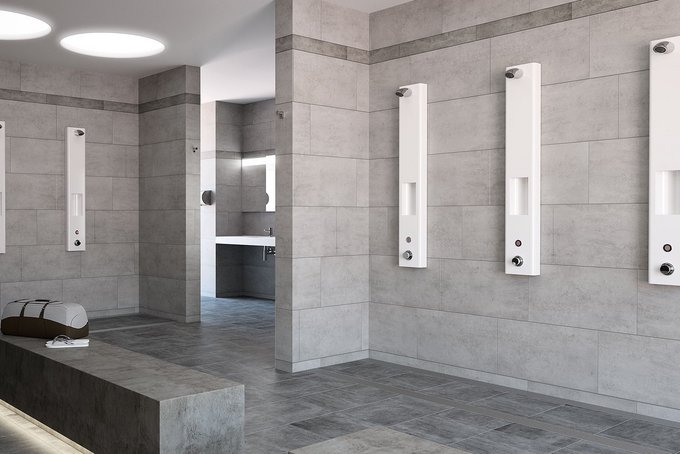 Innovative, robust, durable, versatile – unique and versatile, our wide product range has been systematically optimised over many years. Our electronic showers, with shower panels and electronic CONTI+ CONGENIAL water inlet, offer luxurious comfort combined with maximum hygiene and safety. The water inlet equipped with a robust piezo pushbutton is a particular highlight.
From battery or mains operation and control via the Service APP through to integration into the innovative CNX water management system, reliable shower operation is guaranteed.
In addition, the electronic version with CNX allows beneficial functions such as sanitary rinse and thermal disinfection, and therefore meets all the requirements of the current German Drinking Water Ordinance.