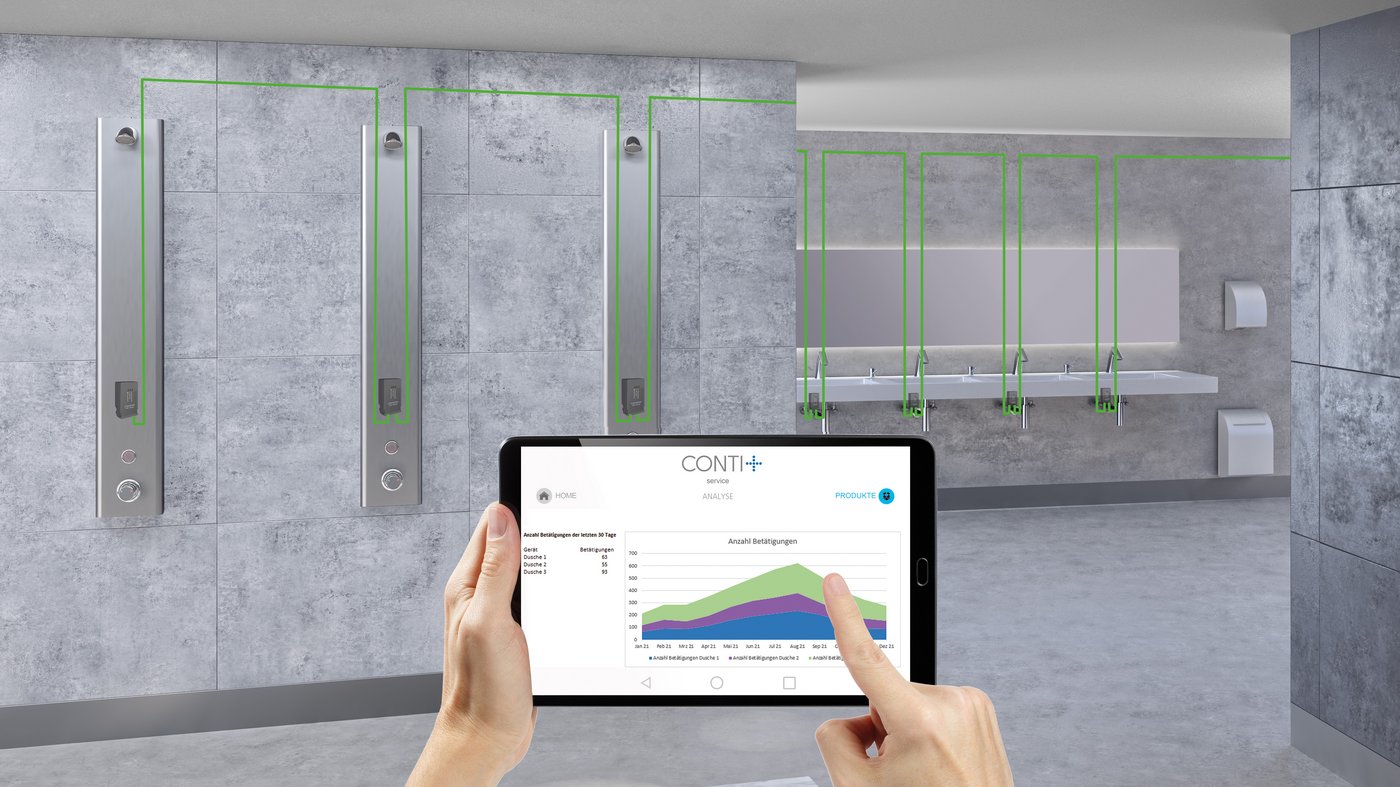 CONTI+ CNX WATERMANAGEMENT SYSTEM
The innovative CNX Watermanagement System ensures the fulfilment of the highest hygienic requirements – to provide optimal drinking water hygiene and efficient management of the complete system.
As well as integrating the renowned CONTI+ shower faucets, the system also enables the integration of the comprehensive collection of CONTI+ electronic washbasin faucets and urinal controls.
Depending on the selected CNX Controller, up to 64 or up to 150 faucets and devices can be centrally controlled via an intuitive browser based software. The system even allows an installation from up to 350 metres away. The interconnection is enabled via a simple cabling or, if required, via bluetooth. The CNX Watermanagement System can be linked optionally with superior building management systems – for a holistic facility management.
The topology of the system allows a simple interconnection of the faucets in line-, star- or treeshape. That reduces the amount of terminating resistors and no specific BUS wires are required. The applied standard wires – universally layed in ductwork or flush-mounted are quickly and easily fitted with waterproof single wire connectors. Special actions to isolate the wires are not needed.