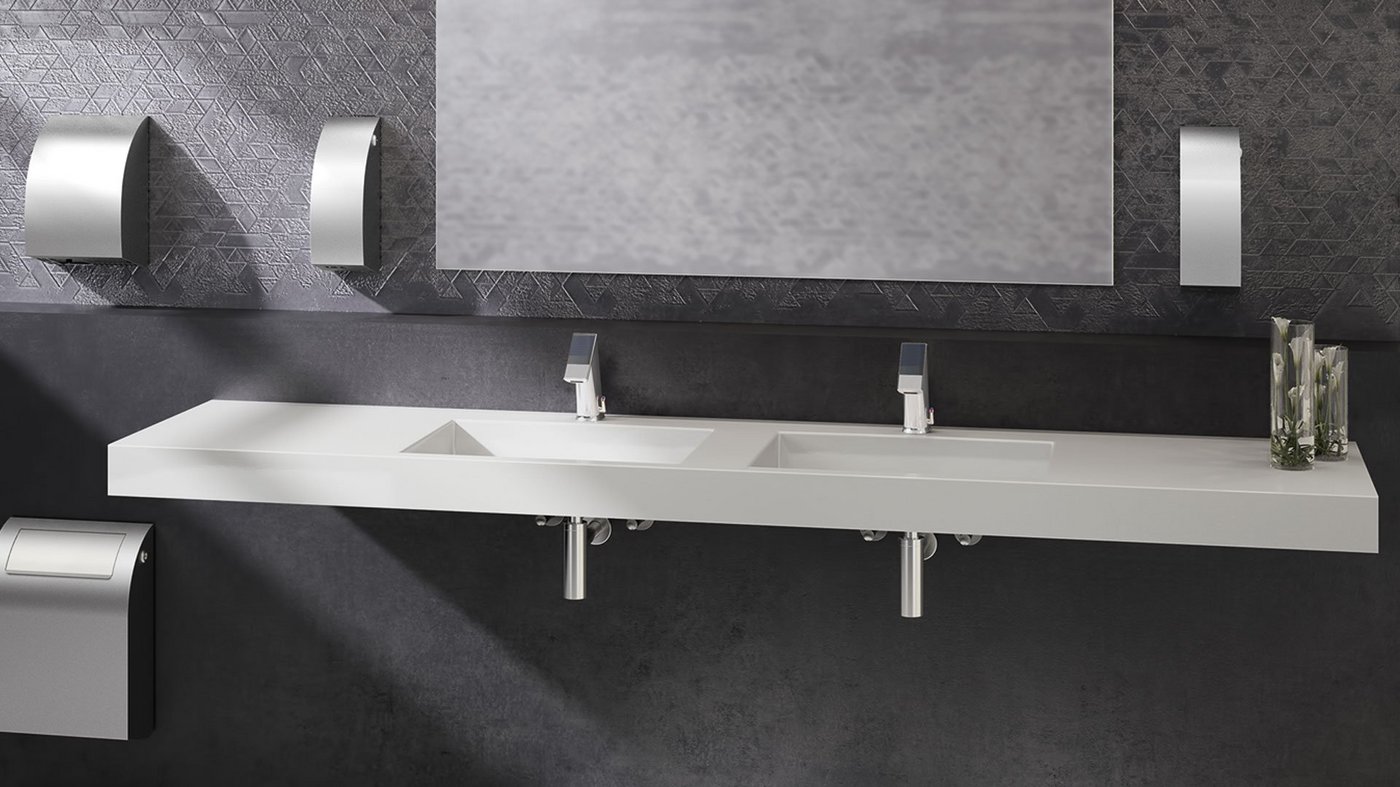 Flexible solutions for single and multiple washbasins as well as wash troughs that provide a comfortable environment for users thanks to their robust and easy to clean surfaces.
CONTI+ washbasins come in various versions, colours and textures. They can be used in many ways to bring an individual style to washrooms.
We offer a wide selection of washbasins in a great variety of shapes and sizes. Our CONTI+ washbasins are manufactured and sold as standard with a faucet hole and without an overflow for reasons of hygiene.
Thanks to the pore-free gel coating applied to some versions in order to prevent contamination and bacterial adhesion, CONTI+ washbasins represent a further building block in the CONTI+ hygiene concept.
CONTI+ SteelTec washbasin solutions made from stainless steel are available in various designs as single washbasins, wash troughs, and utility and laboratory sinks. Depending on the model, they can be wall mounted or installed in a countertop. Manufactured from stainless steel with a material thickness of 1.5 mm, they offer the robustness and high grade finish needed for heavily frequented washrooms.
CONTI+ washbasin solutions meet the requirements for washbasins in public areas in accordance with VDI 3818.