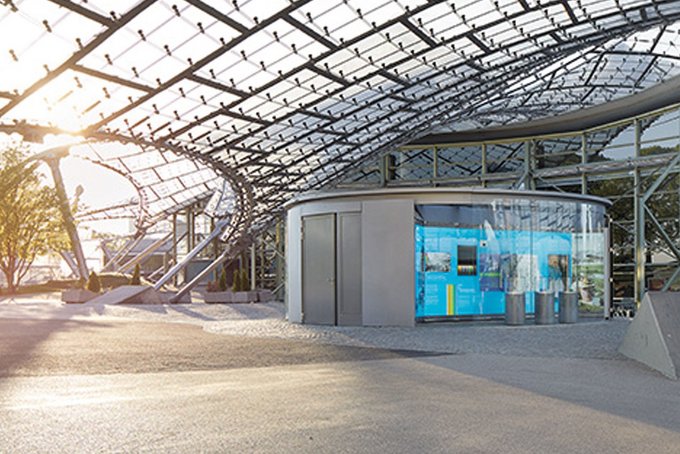 Olympic Swimming Pool Munich
Coubertinpl. 1, 80809 Munich
Germany
Even though the Olympic Games were held in Munich almost 50 years ago, the Olympic Park is still a popular destination for tourists and locals alike. The site is crowned by the oversized canopy-styled roof, which remains unique to this day in terms of design and construction. The canopy structure measuring approx. 75,000 square metres, suspended from 58 steel masts and consisting of overlying plexiglass sheets, extends to cover the Olympic Stadium, the Olympic Hall and the Olympic Swimming Pool. After the Olympic Games had finished, the competition venue was converted into a public swimming pool where international sporting events can be held. As a globally acclaimed iconic building, the ensemble has been listed as a preserved building since 1998. The challenge in refurbishing the swimming hall was to deploy contemporary technology while preserving the Olympic spirit of yesteryear. In addition to updating the fire protection, HVAC, sanitary and electrical systems to incorporate the latest technology, and installing fire escape staircases, the movable floor technology in the pools was replaced and new water treatment equipment was installed. The changing area also underwent some upgrades. The shower rondels' eye-catching shape and colour was retained, and modern electronic shower systems replaced the old ones. CONTI+ CONFRESH shower panels with integrated fresh water module transform cold water into hot, hygienically clean drinking water at the point of use. Heating takes place via an integral plate heat exchanger connected to a separate heating circuit. Since the water volume between the point where the water is heated and the point of use is less than three litres, drinking water sampling under the German Drinking Water Ordinance (TrinkwV 2018) is not required, thus saving costs. The striking shape of the canopy roof is continued as a design element in the interior. The only new feature is the large colourful mural of the Munich skyline, a throwback to 1972.
Project data: Owner/operator: Stadtwerke München
Architect/design engineer: Behnisch & Partner, Frei Otto, Leonhardt + Andrä (1972) planplus gmbh (2019)
Completion of refurbishment: 2019
Image source: copyright: oliver jung fotografie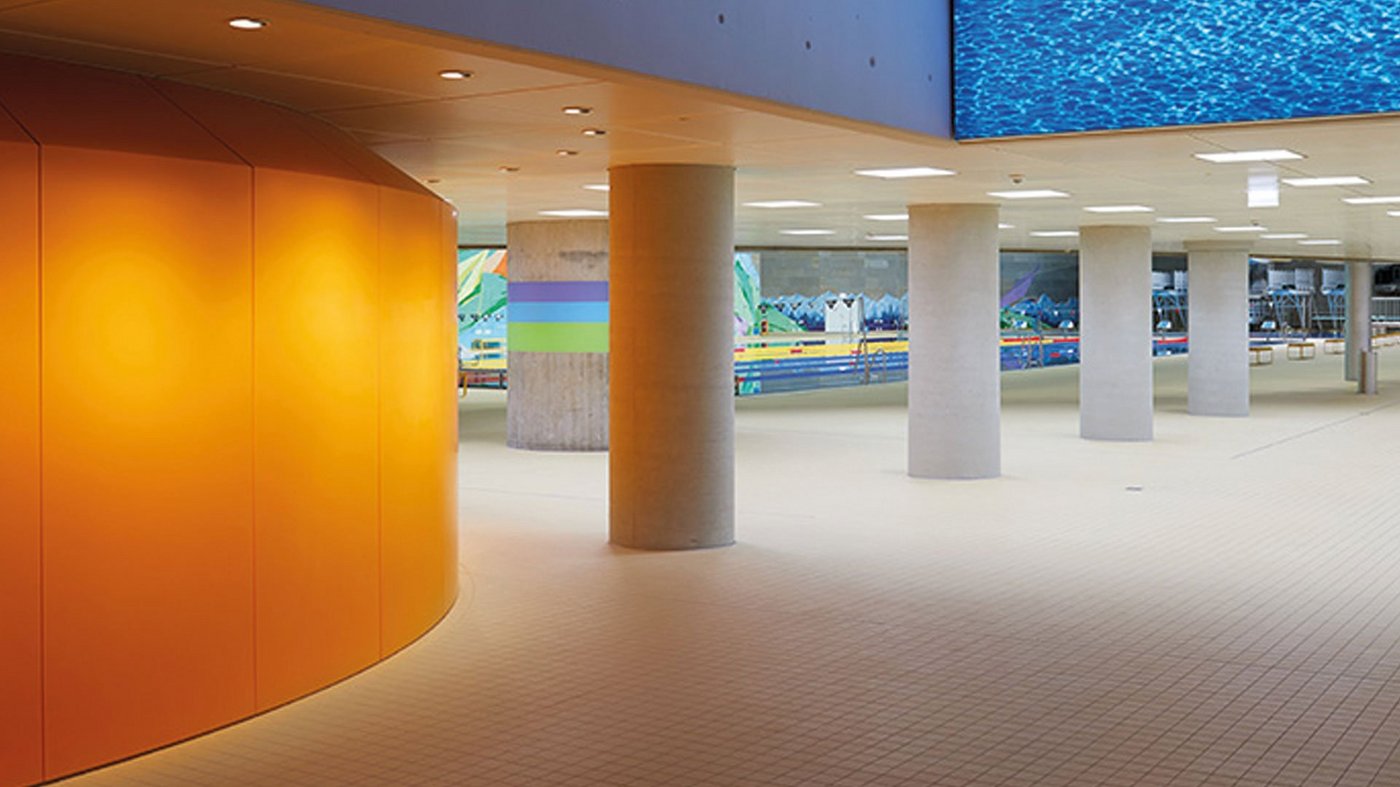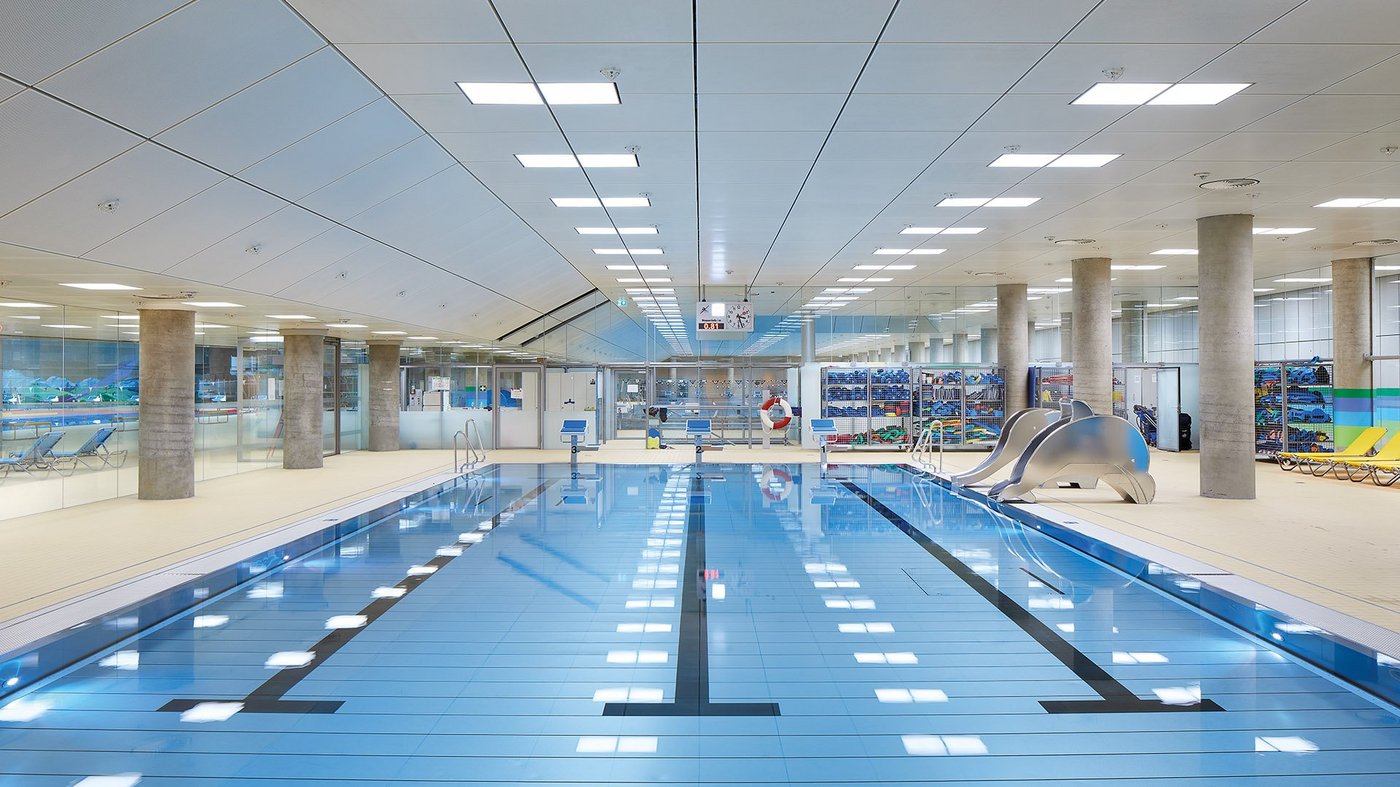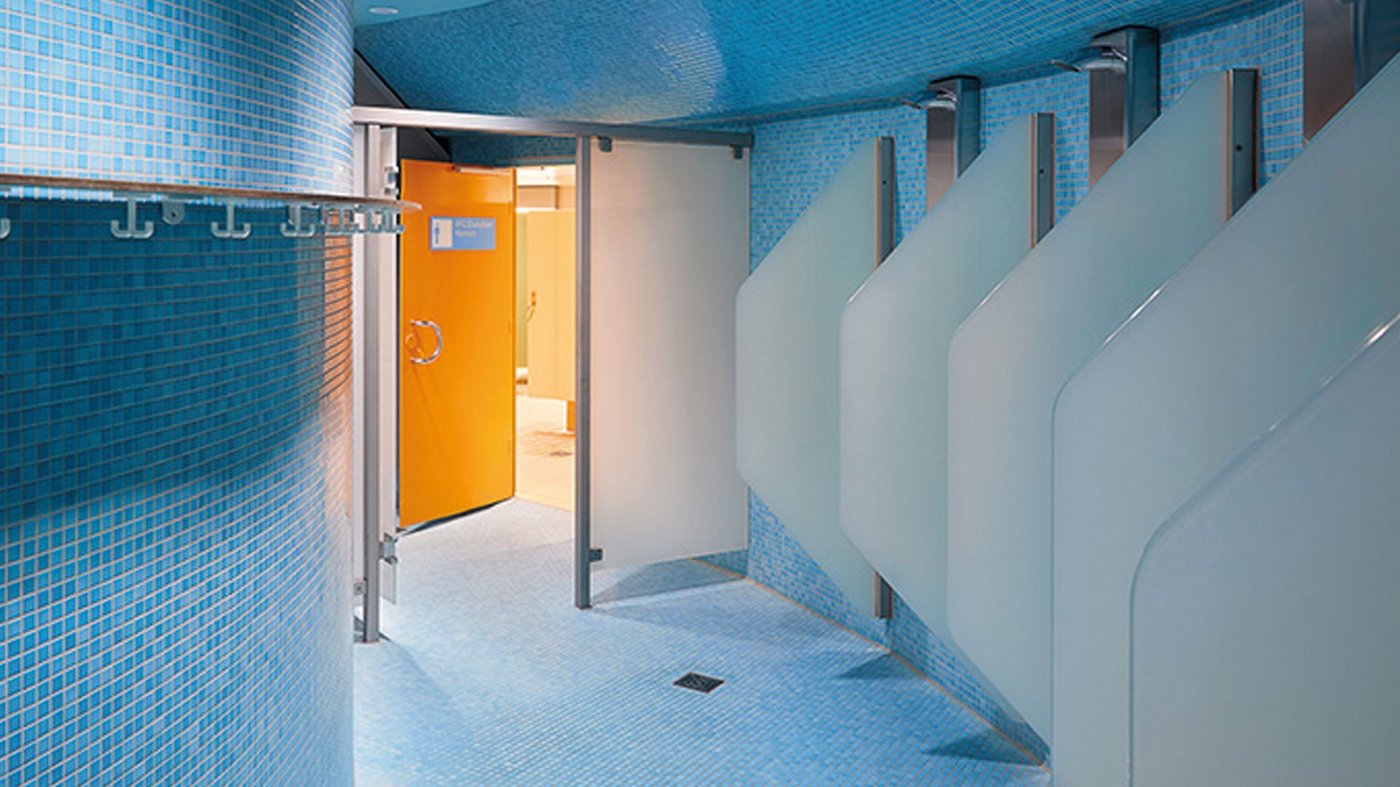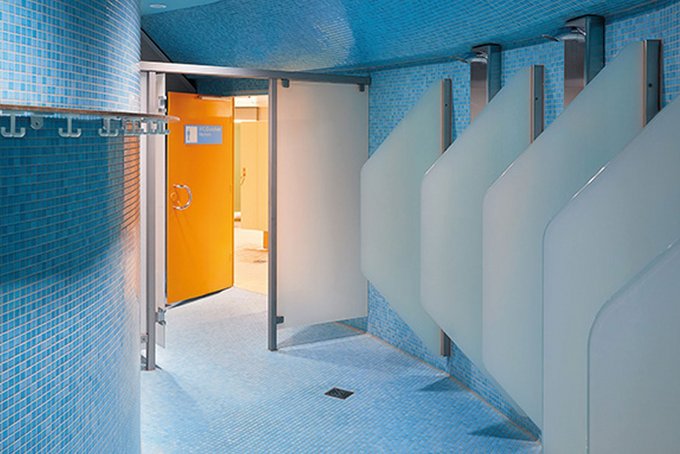 Our product range – CONFRESH fresh water module
Hot water, heated directly at the point of use – Decentralised heating of hot water for showering, directly within the CONTI+ shower panel thanks to the integral fresh water module:
• Uniquely hygienic thanks to shorter water inlets and pipe runs
• No requirement to perform testing mandated under the German Drinking Water Ordinance (TrinkwV), as below the 3 litre rule
• Direct, efficient heating thanks to adapted circulation bridge as a bypass on the hot (heating) water side
• Hot water heating independent of the selected heat source
• Secure water circuit separation through plate heat exchanger
• DVGW certified proportional flow controller
• Integration into the CONTI+ CNX water management system