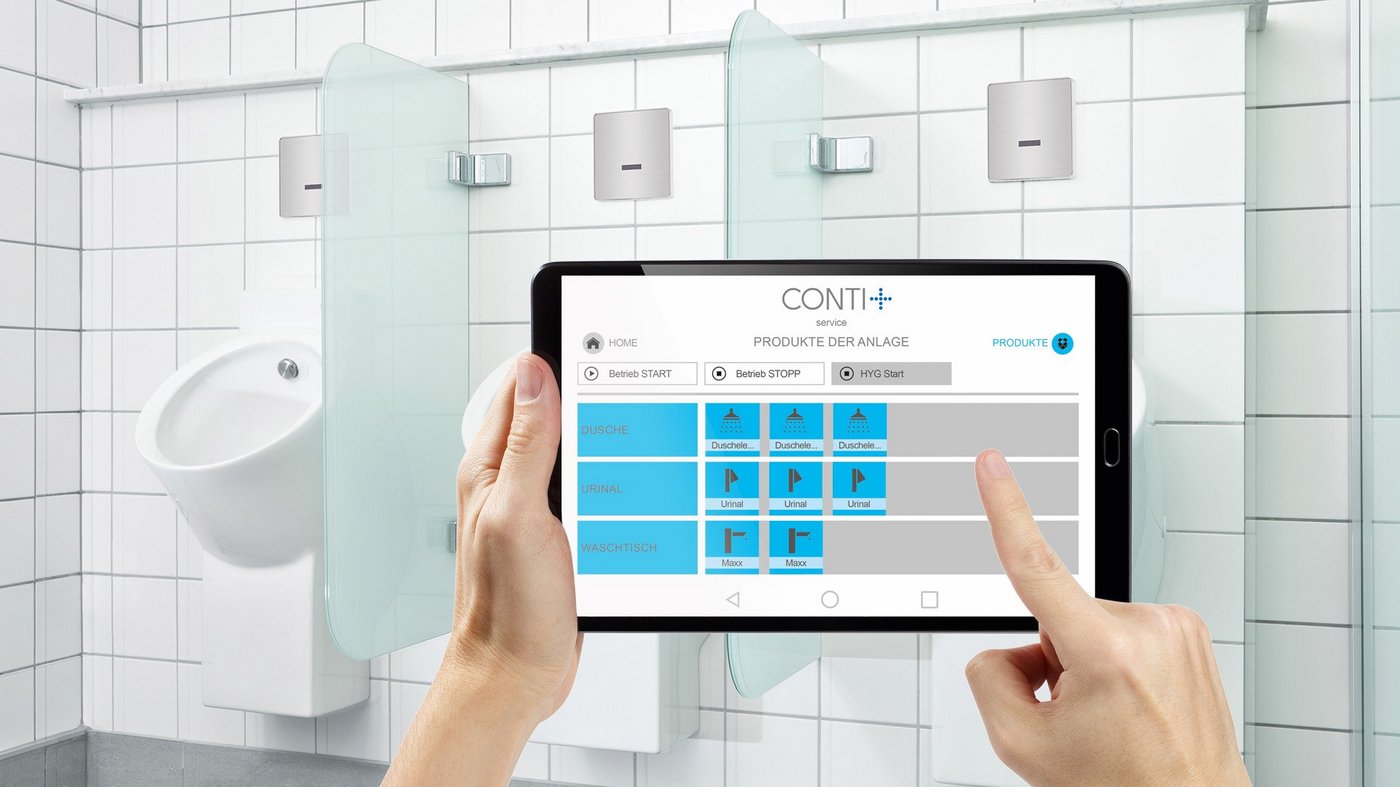 CONTI+ CNX WATER MANAGEMENT SYSTEM
The innovative CNX water management system meets even the most demanding hygiene requirements – for excellent drinking water hygiene – with reliable operation of the whole system at all times.
As well as networking the proven CONTI+ shower controls, the system also allows integration of the full range of electronic CONTI+ washbasin faucets and urinal flush valves. Depending on the type of CNX controller, up to 64 or 150 faucets and devices can be centrally controlled using browser-based software. The system covers a wide range extending to 350 metres. Networking is via simple cabling, or Bluetooth if required. The CNX water management system can also be linked to higher-level building management systems as needed – for integrated facility management.
The topology of the system allows straightforward networking of the fittings in a linear, star-delta or tree layout. There is therefore no need for either terminators or special bus cables. The standard cables – routed in empty conduits or concealed – are quickly and easily connected to the waterproof single-wire terminals. Additional measures for shielding cables are not required.