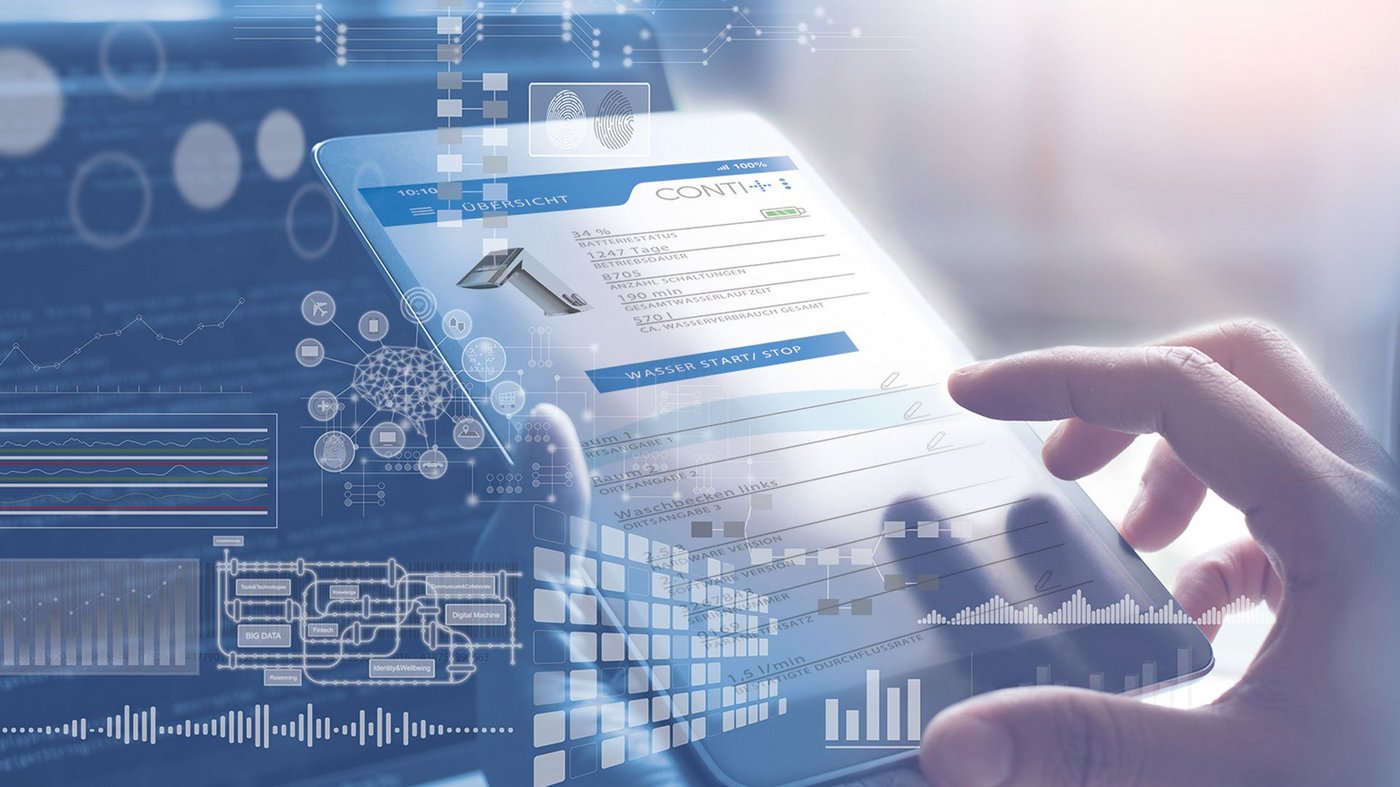 CONTI+ Service APP – intuitive, app-based control of urinal flush valves
Both new and existing drinking water installations need to meet numerous hygiene requirements – in Germany, for example, the German Drinking Water Ordinance (TrinkwV) 2018. With our CONTI+ Service APP, we offer an effective way to program, log and document the required hygiene measures for individual shower, faucet and urinal controls.
The Service APP allows convenient management of CONTI+ shower panels and concealed showers. Thanks to the user friendly and intuitive interface, urinal flush valves can be identified and selected for very straightforward management, programming and data readings.
The APP guides users systematically and logically through all menu items and features:
so that they can program sanitary rinses, check and set water running times, optimise sensor ranges, save settings and usage data, and more.
Used in conjunction with the BLE Converter, secure communication is established via Bluetooth® between the urinal flush valve and the required device (e.g. smartphone or tablet). All this can be done wirelessly, easily, intelligently and securely.