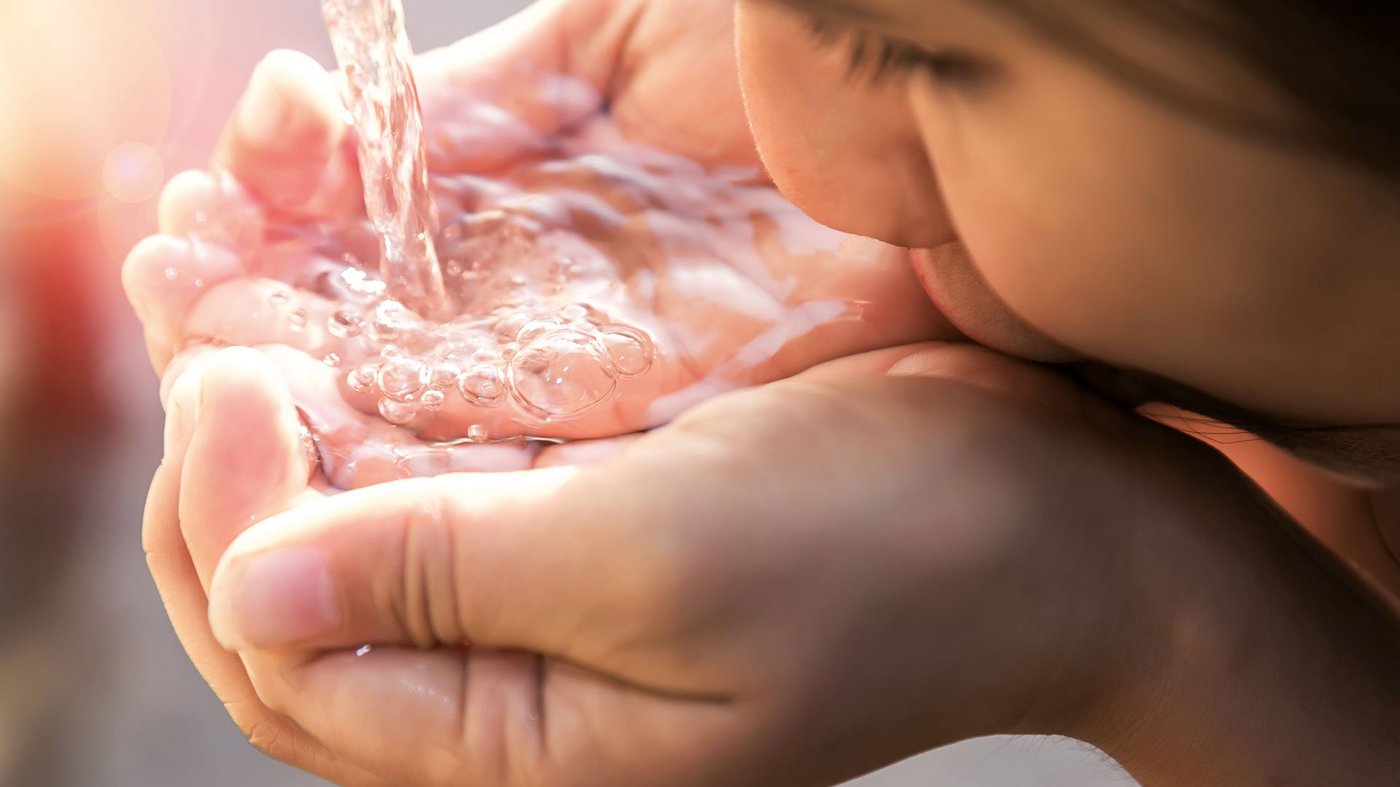 INNOVATIVE & SAFE
Free active chlorine (FAC) solution for clean drinking water
With CONTI+ oXan™ zero, we offer a new disinfection solution for clean drinking water installations and systems that represents an ecological and economical alternative to conventional disinfection methods.
CONTI+ oXan™ zero is used in the following three phases:

PREVENTIVE
For system disinfection after new construction or recommissioning of a drinking water installation before the initial inspection according to VDI 6023-1.

PERMANENT
For the microbiological decontamination of drinking water installations during operation, when the technical action values of the bacterial parameters are exceeded according to the German Drinking Water Ordinance (TrinkwV 2018), Annex 3, Parts I and II.

ACUTE
To prevent hazards in the case of high or extremely high microbiological contamination.
CONTI+ drinking water customer service
To secure your properties and investments in the long term, CONTI+ offers property-related services, such as:
• Commissioning of dosing systems
• Training in microbiological decontamination
• Dosing system maintenance
• Performance of accompanying tests for compliance with the limit values of the TrinkwV 2018
• Drinking water hygiene test and sampling
• Preparation of a recommendation for action
• Support in the development of a treatment plan

CONTI+ sustainable packaging concept
The CONTI+ OXAN™ ZERO disinfection solution is available in eco-friendly bag-in-box containers or IBCs to reduce storage and transport volumes, and to prevent large amounts of waste and high disposal costs. By supplying ready-to-use concentrate, fresh water is added on site and transport volumes are reduced. The containers used are filled at our Wettenberg site, where the disinfection solution is produced.
The CONTI+ oXan™ zero production process complies with Section 11 of the German Drinking Water Ordinance (TrinkwV 2018). This sustainable production method uses the exclusive CONTI+ FDAS process (Fraunhofer Diaphragm Activation Solution), i.e. the membrane cell process through electrochemical activation.
CONTI+ oXan™ zero is produced from the natural raw materials water and salt. Advanced membrane technology is used to prepare an environmentally compatible and non-toxic active chlorine (FAC) solution. The CONTI+ production systems with PLC control are TÜV-approved.
A finely tuned formula and the latest system technology ensure consistent and effective disinfection. The process technology is continuously optimised from an ecological and economic perspective. Energy consumption for the production of CONTI+ oXan™ zero is minimised.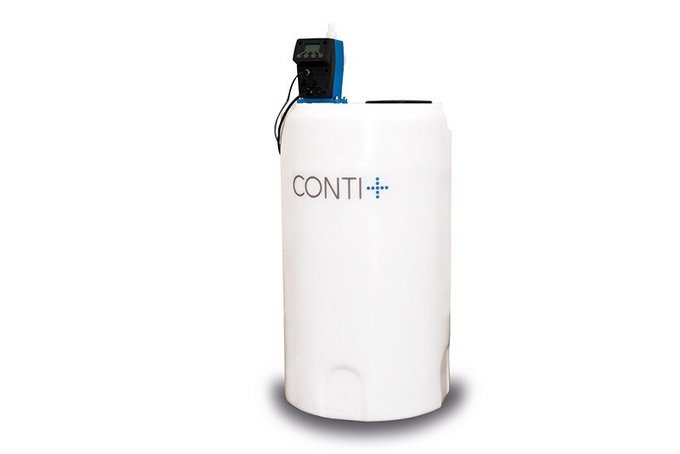 Optimum and sustainable for the purpose of adding CONTI+ oXan™ zero to drinking water installations.
The functionally reliable CONTI+ DOS solenoid dosing diaphragm pump with colour display screen prevents overdosing. The memory function for dosing strokes using a pulsed output water meter ensures the necessary dose even with very high water consumption. The pump fixing, which is separated from the dosing medium, is located on the dosing tank for long term use without adverse effects.
Sustainably reduced article variety through configuration of property-related dosing systems by means of pump/tank sets and dosing component sets.
Especially smart – mobilisation of dosing systems of all sizes with the CONTI+ mobile dosing system.