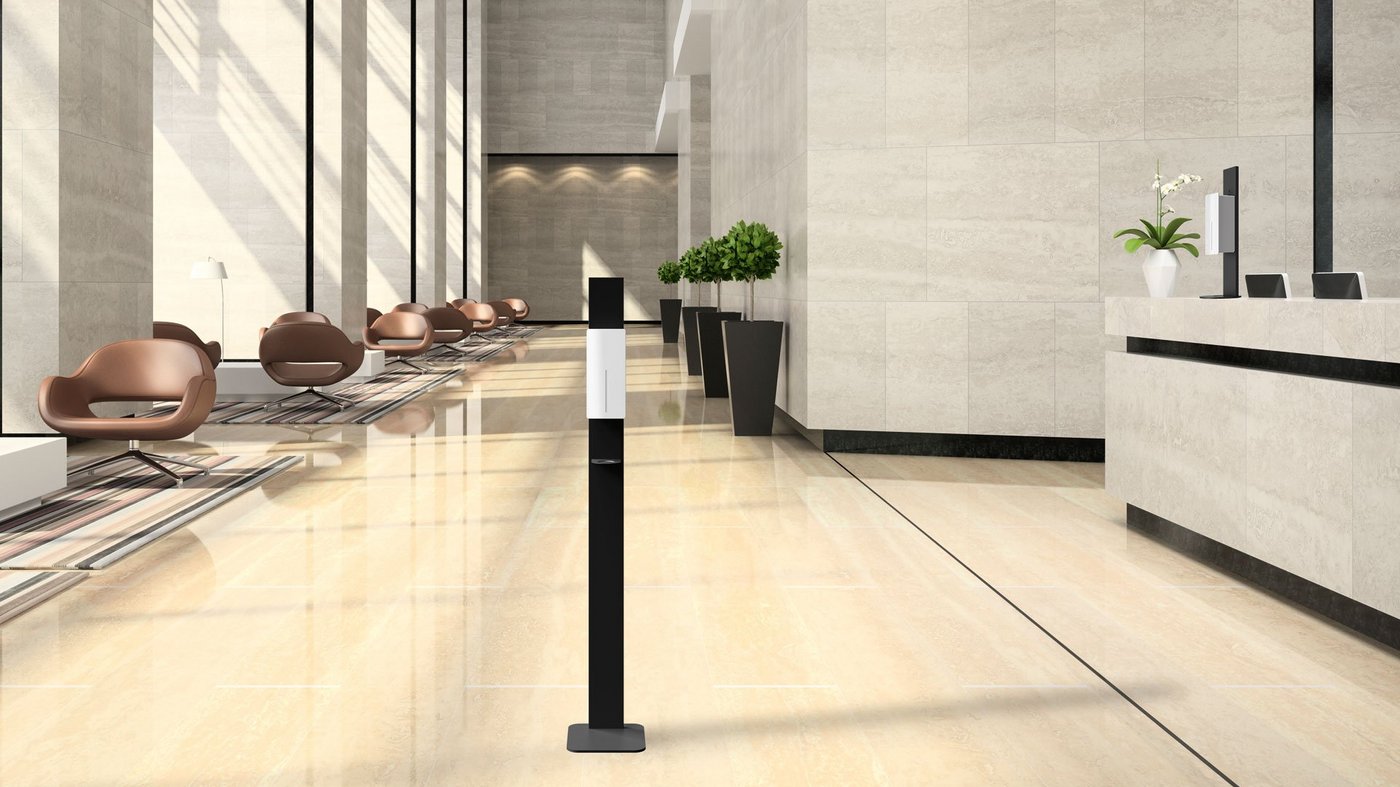 CONTI+ disinfectant and soap dispensers
We have all come to realise that careful hand washing significantly reduces the risk of infection from viruses, bacteria and germs. By also using disinfectant, we give a further powerful boost to our level of protection against infection.
CONTI+ soap and disinfectant dispensers are available in electronic (battery operated) and manual versions. They can be mounted directly on the wall or on a floor or tabletop stand.
Being easily portable, these dispensers are also ideal for businesses with high footfall.
For optimum hand hygiene, we recommend our pH neutral and environmentally friendly CONTI+ oXan™ clean disinfectant, but the dispensers are compatible with other products as well.